Pallet wrapper

WS 15 Practic

Semi-automatic wrapping machines WS are the ideal solution to enhance the capacity, quality, eliminate physical exertion of employees and reduce the cost of packaging materials. This series is suitable for small and medium-sized plants. Machines are easy to operate by a control panel and designed as a low-maintenance equipment. All offered wrapping machines are developed and manufactured by Ekobal (Pragometal) Co. in the Czech Republic. For their construction are used electrical components from renowned European manufacturers.

25pal./hour

2programs

1000kilograms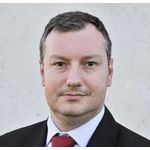 Technical information
The wrapping machine WS PRACTIC is a simple semiautomatic machine with very easy operation, Cut-off turnable, equipped with two memories to save and start fully adjustable programs for single and cross wrapping. Possible to save parameters such as: foil tension, wrapping density, turntable speed, a number of turns on the top and bottom of the wrapped pallet. It is characterized by very easy handling and well-arranged operator panel. It is also possible to run the machine in automatic and manual mode.
Application
WS Practic is used for operations with a small or medium requirement for capacity of wrapped pallets, especially where the main criterion is the equipment cost. Suitable clients are small productions, logistic companies, warehouses etc.
| | |
| --- | --- |
| Wrapping capacity (pal./hour): | 25 |
| Turntable size(mm): | 1500 (EUR pallet) |
| Number of programs: | 2 |
| Max. wrapping height (mm): | 2250 |
| Wrapped pallet size LxW (mm): | 1200x800 |
| Pallet height reading: | optical |
| Turntable speed regulation "Soft START": | no or inverter |
| Pre-stretching device: | hand brake |
| Turntable speed (rpm): | 10 |
| Max. turntable load (kg): | 1000 |
| Machine dimensions LxW (mm): | 2346x1490 |
| Air pressure (MPa): | - |
| Operational voltage (V): | 3x400, 50Hz or 230 |
| Electric input (kVA): | 1,5 |
ACCESSORIES
Optional machine version
| | |
| --- | --- |
| Turntable size (mm): | 1650 (1000x1200), 1800 (1200x1200) |
| Pre-stretching foil device: | mechanical, electromagnetic brake |
Accessories
Endstop in cut-off turntable
Topsheet holder for hand application
Non-standard color version
INSTALLATION LAYOUT
Download
SIMILAR PRODUCTS
:

80 x 1200(1500)

:

:

YES

:

2

:

2250

:

1500

:

:

25

:

:

Full
:

800 X 1200(1500)

:

:

YES

:

2

:

2430 (3130, 3630)

:

1500

:

:

25

:

:

Full