Horizontal wrapper

Contipack

Horizontal wrapping machines are used mainly for packaging of goods on a large scale diameter and its length. Packaging in stretch foil perfectly protects the goods against mechanical damage and weather (against water, humidity, dust). It is suitable for applications with requirements on the great versatility of packaging and alternating assortment of goods, low cost and at the same time high quality packaging.

w x h x d

programs

kapacita balení (ks)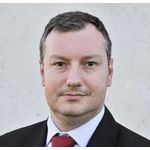 Technical information
CONTIPACK is a wrapper with a horizontal axis of the wrapping, which is used for packaging in stretch foil. The common characteristic of packaged goods is the extensive length. Base of the machine is a cabinet with with a rotating ring, through its center is moved the packaged goods. The ring rotates together with pre-stretching device on which is attached a stretch foil roll. Goods are moved manually by operator or automatically by powered feeder.
Applications
CONTIPACK machines find application wherever there is a need for high quality and waterproof wrap bundles of extrusions, panels, wooden boards, profiles, pipes, materials in rolls, paper rolls, carpets, or other material of similar nature. It can be used for wrapping of goods, such as doors, window sills, wall panels, sheets of different materials, and different parts of prefabricated units (eg furniture components, door jams).
| | |
| --- | --- |
| Conveyor width (mm): | 600 |
| Number of programs: | up to 20 |
| Max. wrapping goods diagonal(mm): | 500 |
| Foil width (mm): | 250 |
| Pre-stretching device: | hand brake |
| Min. goods length (mm): | 800 |
| Machine dimensions LxW (mm): | 1200x1600 (without conveyor) |
| Air pressure (MPa): | 0,6 - 1 |
| Operational voltage (V): | 3x400, 50Hz |
| Electric input (kVA): | 2 |
ACCESSORIES
Optional machine version

| | |
| --- | --- |
| Conveyor width (mm): | 1000, 1400, 2000 |
| Max. wrapping goods diagonal(mm): | 500, 850, 1200, 2000 |
| Pre-stretching device: | mechanical, 1 el. motor controlled |
Accessories
Conveyor rolls powered or gravitation
Automatic foil implementation and ending
Foil cutting for continuous wrapping
Pneumatic pressing device
Sensitive

force

regulation

of

pressure rollers

Electric ring centering to the axis
Download
SIMILAR PRODUCTS
:

:

:

NO

:

0

:

:

250

:

:

:

:

conveyor