Certificates

Integrated quality management system ISO 9001
Company EKOBAL Ltd. has been certified quality system according to DIN EN ISO 9001:2016, which was conducted in accordance with established procedures, mandatory certification body PRO-CERT s.r.o..
Quality system is a guarantee of compliance with the principles of modern management and quality assurance of products and services in the field of packaging materials.
EKO-KOM
A certificate from the company EKO-KOM, the company EKOBAL Ltd. fulfill its obligations regarding the use and take-back of waste and packaging materials according to § 13 paragraph 1 fonts c) of the Act on packaging and serves the purpose of demonstrating compliance with the obligations pursuant to § 10 and § 12 of the packaging to the competent authorities.
Member of SYBA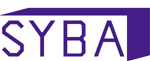 CZECH PACKAGING ASSOCIATION SYBA brings together and promotes the interests of organizations active in the sector of packaging, packaging, packaging supplies, packaging materials, packaging machines and also the interests of manufacturers of packaged goods packaging. SYBA how closely with a number of professional unions and associations and to educational institutions and laboratories.