Strapping machine

EB ST 206

Strapping by semi-automatic strapping machine is very fast, cheap and effective fixing of goods during manipulation and transportation. It is suitable for small and midle factories with large variety of goods and its sizes.

w x h x d

width

thickness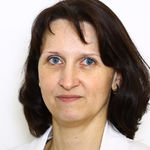 Technical information
EB ST 206 is the semi-automatic strapping machine with working table. This machine is developed for easy and comfortable operation. It´s function - Last strap automatic eject, auto strap strapping position ( based on operator setting ), manual strap width adjustment. The Electrical Control Panel consists of the "Main Power ON-OFF Switch" "Feed Length Timer," "Reset Switch" and "Feed Length Switch.
SUITABLE FOR
Suitable for small midle-sized plants. Machine is suitable for strapping wide range of products, not only boxes, cartons, but also coils of cables, ropes and others. The machine tension is controlled mechanically.
| | |
| --- | --- |
| Regulation of strapping tension | mechanical |
| Strap width (mm) | 5 - 15 |
| Strap material | PP |
| Strap width adjustment | mechanical |
| Max. strapping product diameter (mm) | - |
| Speed | 1,5 s/strap. cycle |
| Machine tension (kg) | 5-50 |
| Welding | Hot welding |
| Machine diameter (mm) | 895x565x740 |
| Machine weight (kg) | 100 |
| Power Supply | 220 - 240 V, 50/60 Hz, 1-phase |
| Power Consumption (W) | 400 |
Download